Your senior years hold many possibilities. However, for too many seniors, this time is impeded by health problems. Making healthy lifestyle changes can help improve senior physical and mental health for both fewer complications as well as healthcare costs. These lifestyle changes are simple and even enjoyable, so they are easy to incorporate into your schedule.
Enjoyable Exercise
Exercise is one of the best things you can do to improve senior physical health, but did you know it's also essential for your mental health? Physical activity stimulates the release of neurotransmitters that are responsible for a positive outlook and good mood. While it's no substitute for legitimate treatments for mental illness, it's an important supplement to any treatment plan.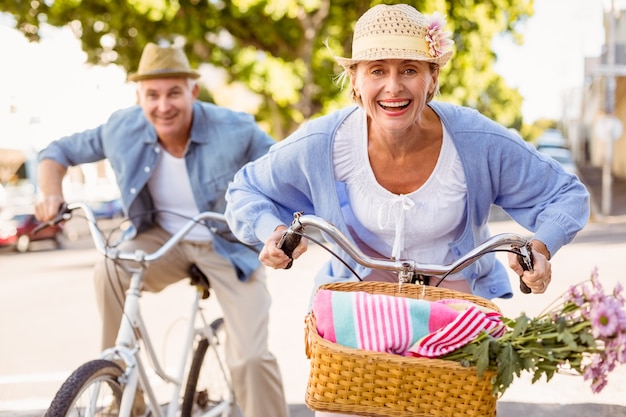 Furthermore, exercise can help prevent or delay the development of various physical issues that plague seniors. Inactivity is intrinsically linked to many chronic diseases including obesity, type 2 diabetes, liver disease, cardiovascular disease, osteoporosis, and decreased cognitive functions, among other problems. Adding even moderate exercise to your routine can help stave off these illnesses and contribute to a healthier and happier retirement.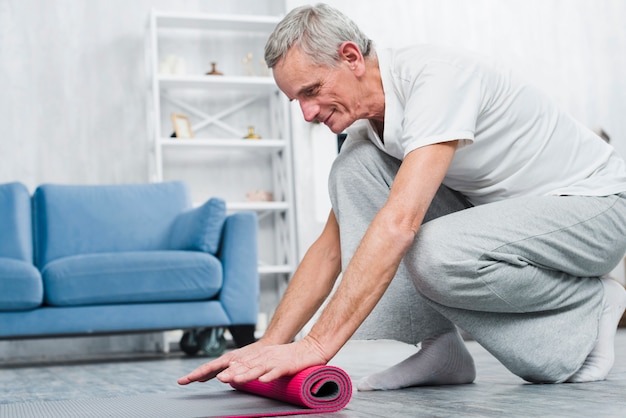 For a lot of seniors, transportation is a huge obstacle. An easy way to get around this is with a home gym that allows you to get a full body workout without leaving the comfort of your house. Furthermore, having your own gym means you don't have to pay monthly gym membership fees — they average $696 a year nationally — which makes it easier when you're living on a fixed budget. If you have a spare room, clear out items to reduce hazardous clutter. If you don't have room in your home to store these items, rent a local storage unit where they can be secure. If you're looking for an affordable storage unit in Houston, you can find one for as low as $28 a month. If you really want to spruce up your home gym, you can hire a local handyman to add some extras such as new flooring, a ceiling fan, and an extra outlet. The cost of hiring a handyman in Houston will depend on the size of the job, but you can generally expect to pay between $176 and $600.
Delicious Diet
In our 60s and beyond, the changes that occur in our bodies make it less efficient when it comes to processing food. Many seniors also experience digestion issues that make certain foods less enjoyable. Seniors should avoid heavy meals that can cause digestive problems, including acidic, fatty, fried, processed, salty, spicy, and spoiled foods.
Seniors need a varied diet that incorporates high-fiber foods such as fresh fruits and vegetables, whole grains, nuts, seeds, and legumes. Seniors should also consume plenty of protein and healthy fats for muscle, joint, and skin health. Healthy fats can be found in seafood, eggs, nuts, seeds, and several fruits and vegetables. An easy way to incorporate more whole foods into your diet is with a meal delivery kit. The meals are well-rounded and support optimal health while costing as little as $4.50 per meal.
Soothing Socialization
Loneliness is one of the most pressing issues in the senior community. Isolation negatively affects both physical and mental health in those over the age of 60. It increases the risk of developing serious mental illness, including depression and anxiety. Loneliness also contributes to cognitive decline and dementia. It's also a major risk factor when it comes to high blood pressure, chronic lung disease, and arthritis, and it increases the risk of mortality.
To prevent isolation and loneliness, it's important for seniors to find ways to be active in their communities in retirement. Volunteering, joining a nonprofit board, or getting a part-time job are all ways to maintain social connections. Those individuals who live alone can also consider moving to a retirement community that supports independent living while providing opportunities for socialization and fun in senior years.
Just because you're entering your senior years doesn't mean you can neglect to care for your physical and mental health. Find ways to incorporate exercise into your daily routine to prevent mental illness as well as chronic disease. Changes in the body make it more difficult for seniors to absorb nutrients, so it's important to focus on whole foods with plenty of fiber, protein, and healthy fats that improve senior physical and mental health. Finally, avoid loneliness and isolation by making proactive choices to be more active in your community or expand your social circle.
Author: Jason Lewis